Get the best-in-class mobile UI/UX development service
for various platforms with our services.
Our product design &
development solutions
Our team helps you with best-in-class intuitive mobile apps for a wide variety of clientele.
Get full-fledged mobile app development support on multiple platforms like cross-platform Ionic and Flutter, custom Java development for mobile on all popular frameworks like Grails, Spring, Jersey, and Restlet, Android Kotlin app development, and world-class React Native App Development for both iOS and Android with our expert mobile services.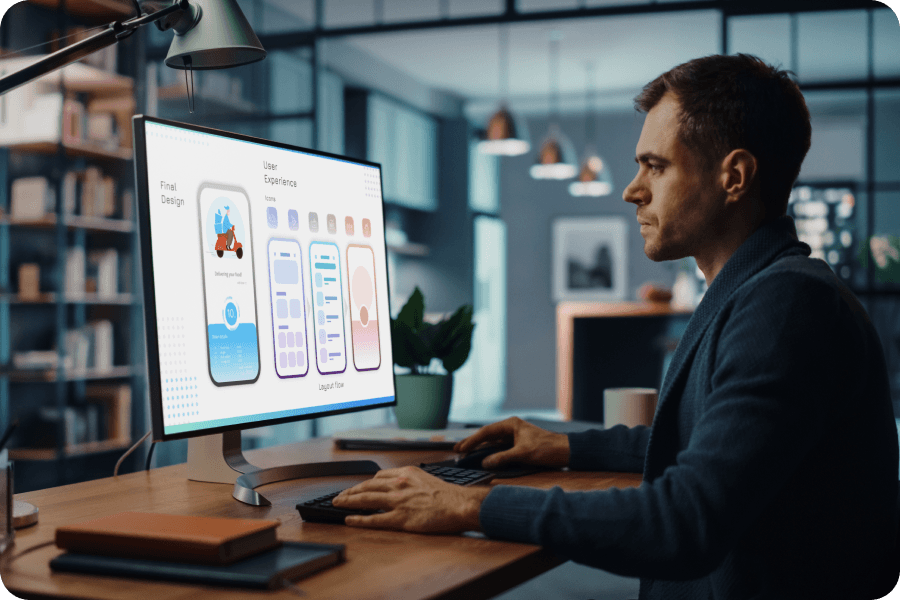 Our design thinking process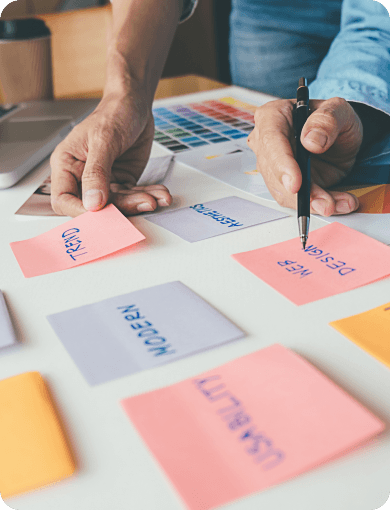 User acquisition and retention are key resonance on what users think of the product. A detailed research and best understanding of user behaviour help us lay basic foundation for a great experience and interface
A sequence of movements or actions of users is staged where the goal is to optimize users ability to accomplish a task with the least amount of effort. At this stage, multiple such scenarios are challenged and best possible solutions are devised
Based on the finalized user flow and scenarios the architecture of screens is created. At this step, the ideas are presented to the client and an initial understanding is established betwen UX, UI and development teams. The Ui team develops the final GUI for the finalized screens
Before the development and after the GUI, the designs are prototyped to look out for frictions, practical user tests. Appropriate feedback and results of user testing are implemented in the design.
The finalized designs are developed in HTML, compatible with various devices and resolutions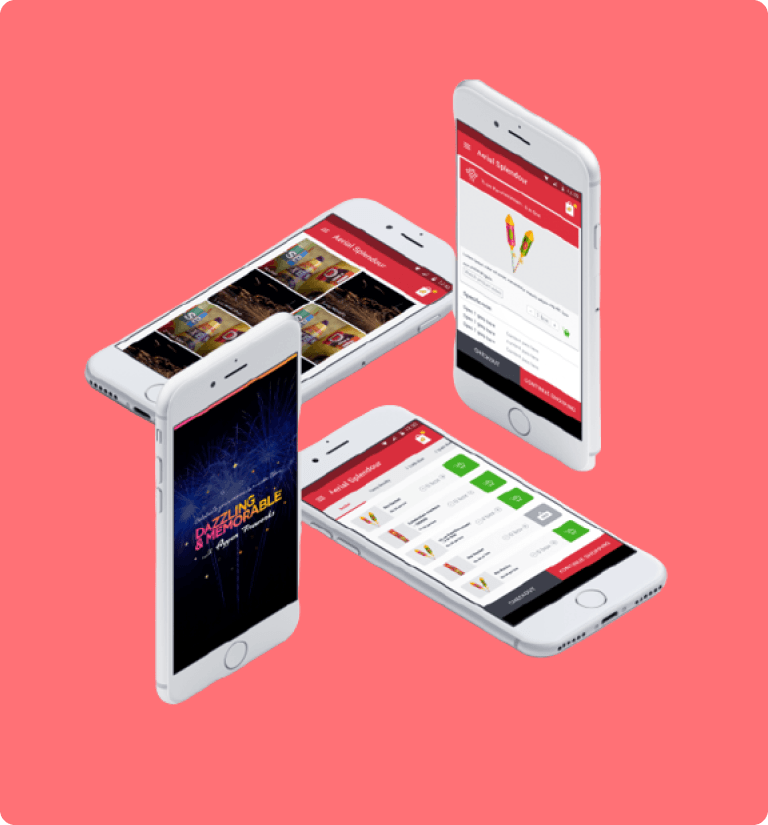 IOS App UI / UX
We craft intuitive, robust apps, with Pixel perfect designs. While designing, we use tools like Sketch Constraints or Xcode to create adaptive designs across the various screen size. Our designs follow the architecture and principles of HIG for iOS. Using powerful capabilities of Apple platform, we build apps that work seamlessly.
Our Best practices for Interaction and Engagement
UX is the sum of all things
Designed at the 1X resolution and Vector for absolute and no-loss clarity
Intuitive Signifiers
Design Finger-Friendly Touch Targets
Practice one primary action per screen
Non-intrusive custom Interfaces
Android App UI / UX
Our Goal for a great design and experience is to allow for a unified experience across platforms and device sizes. That is why our Apps are built with Adaptive UI, recommended by Google. With so many screen sizes and devices, maintaining uniformity throughout is crucial. Android mobile applications Dre developed at our studio, to reassure users a great experience, high performance, and quality of the build.
Our Best practices for Interaction and Engagement
Build a Responsive UI with Constraint Layout
Designing Effective Navigation System
Devising well-designed notification windows outside App's UI
Swiping is the New tapping
Do it all from One Place – FAB system of action
Make Contents searchable within the App
Optimizing your content to be searchable by Google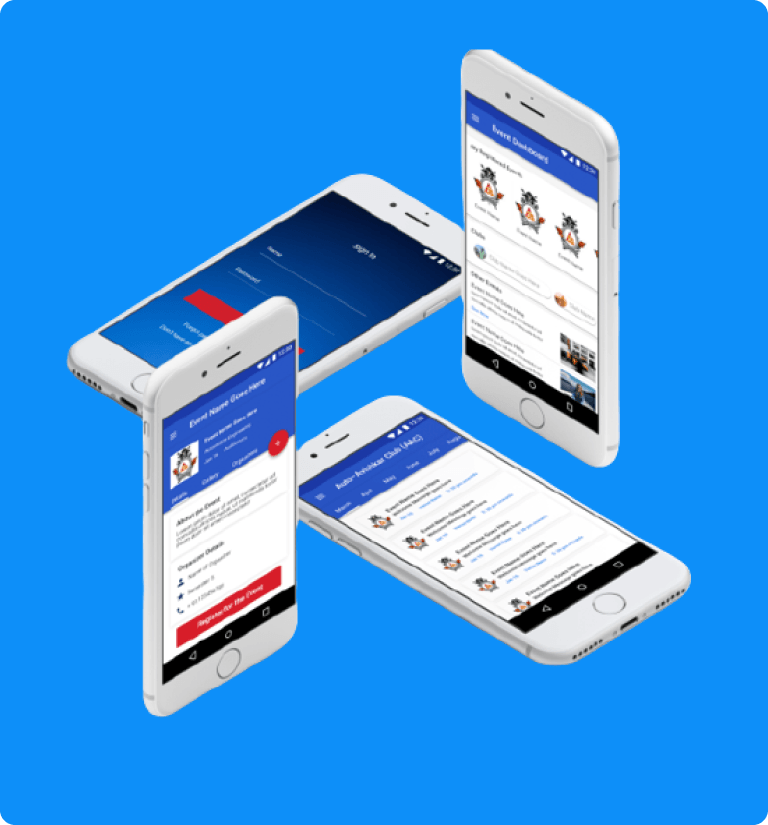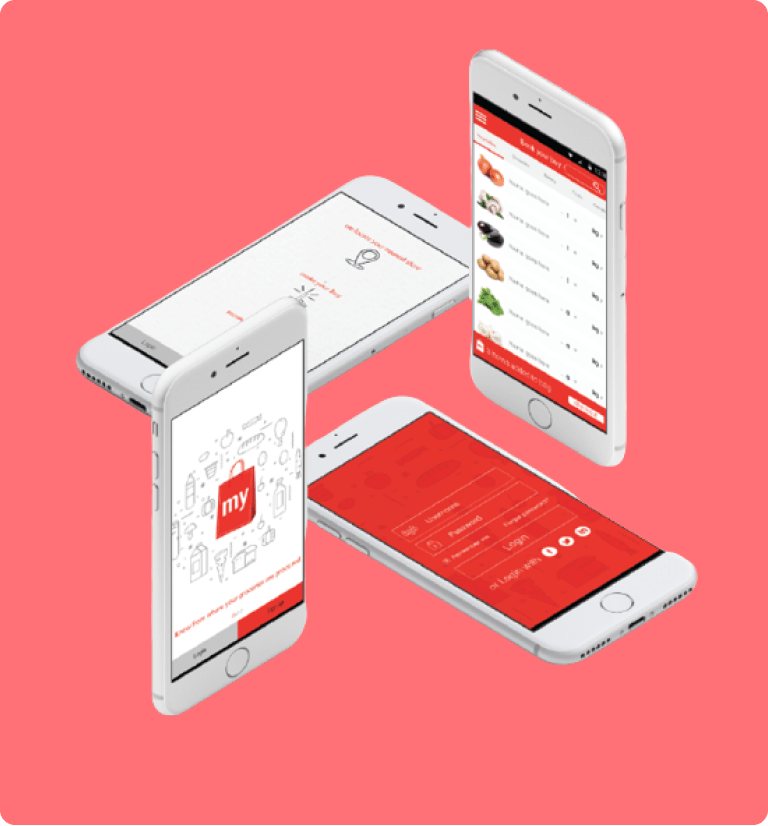 Hybrid App UI / UX
This approach combines the Best of both the worlds for businesses who intend to build apps that are constantly evolving, and changing. Most often the approach is deployed to develop MVPs at early stages. While the Hybrid Mobile Apps fall in the middle of the spectrum, they are a good choice for Apps that need to be developed within constrained time and budget.
Some popular web-based hybrid app frameworks that we use
PhoneGap/Apache Cordova
Ionic framework
Sencha Touch 2
User-centric solutions that
spell success
Delivering an intuitive mobile web experience should be in sync with the users' specific needs. We craft people-centred design solutions focused on their needs rather than mere technical aspects to develop stellar products.