Social Media Marketing Company

Exploiting social media to position your business across your target market is the real challenge. But most of the businesses are overwhelmed by this social media phenomenon and tend to lose out on their grip to leverage its potential. People have this vague restricted idea that social media is limited to social networking only like Facebook, Twitter etc.

It is true that social media platforms like Facebook, Twitter, Instagram, Pinterest etc. are very effective ways to target and engage your audience/customers but social media is much more than that. It includes blogs, forums etc. too. Basically, social media encompasses all the platforms where you can have interaction with other individuals as well as businesses via some communication medium.

Brandstory is the leading top and best social media agency in Manchester. We will check your web design audit for products and services offered by you. Based on that, Our social media marketing team have well knowledge in finding right target audience in various social media channels, social media channels management, content creation, artwork creation, social media conversion/lead tracking, monthly report sharing etc.
Social Media Marketing Services in Manchester
Brandstory will ensure that your business is properly placed in a social media marketplace, based on that we will devise result-oriented social media marketing strategy/techniques to increase your wider brand visibility and increased sales across social media platforms. As the top marketing companies in Manchester, our social media marketing process includes creating business-oriented social profiles, social media community management, social media content creation & distribution, social media advertising & media services, social media strategy creation, full service social media management, landing page web design management, creates content for the post, managing social media page for search engine ranking and Influencer Marketing. Brandstory digital marketing company is also one of the best social media marketing companies in Bangalore, UK. Our social media marketing company will devices, social media marketing strategies to find the right target audience on social networks platforms like Facebook, Twitter, LinkedIn, Pinterest, Instagram etc. We will also be managing social media accounts for you.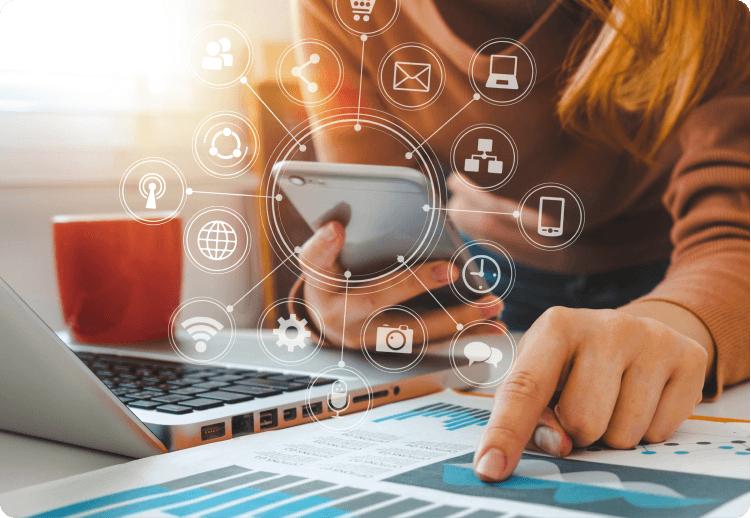 At Brandstory, we create ROI based social media marketing campaigns to interact with the community to gain new customers and make existing customer to return. We also increase your website traffic in both organic ways as well as by the paid ways, which will lead to more conversion or lead generation.
BrandStory understands these complexities of Social Media and strives to be the best Social Media Marketing Company in Manchester. Social media marketing involves managing the social media presence of a company across social media platforms. It requires the perfect blend of focus and attitude to keep putting up unique engaging content and constantly interacts with the target audience.
As a leading Social media marketing company in Manchester, we understand the mindset of the audience and our strategies are built from the ground up to maximize your social media results. We can provide effective guidance across the rapidly changing digital landscape and ensure that your company is tapping into the power of social media. We enable you to utilize this valuable opportunity to build your brand, develop trust, communicate with your target audience and build a community across social media platforms.
There are companies who don't even have the basic idea about what to do in the social media arena. And then, some companies have an idea of what they should be doing but lack the resources or don't have the time. BrandStory Social Media Marketing Company in Manchester presents you with the perfect solution to these problems as we believe in going that extra mile to provide you with the riches that social media can offer. Our social media marketing services are well known for their Bull's eye approach and the success stories of our clients speak for themselves.
Some of our social media offerings include:
Social Strategizing
Social Media Platform Selection & Development
Content Development, Curation, and Distribution
Influencer Marketing
Community
Management
Social Media Monitoring and Analytics
If you are looking to solidify your presence in social media, BrandStory Social Media Marketing Company is at your service.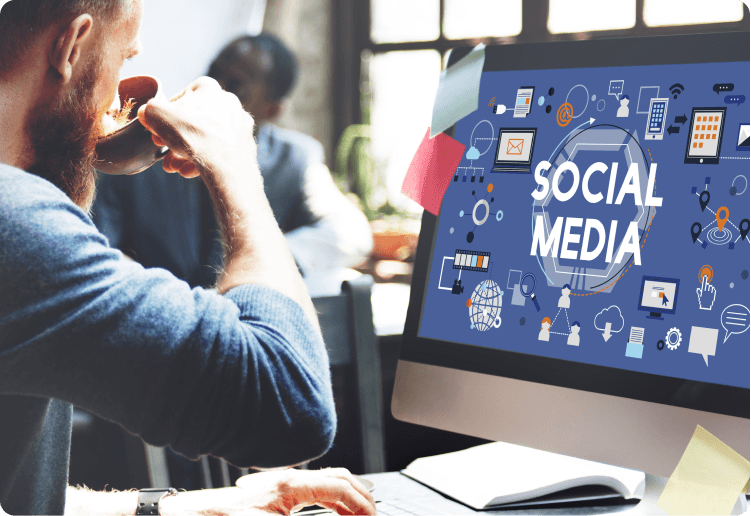 Social Media Marketing Packages and Reporting
Brandstory is the top-rated SMM Services Company in Manchester.
Our social media campaigns have to be executed with different social media marketing strategy with different SMM Packages.
Our sales and marketing companies in Manchester will clearly monitor your various social media page analytics information's, based on that our social media marketing team will provide a goal or conversion report.
As top digital marketing companies in Manchester, we also provide a weekly report, monthly report, the page followers and likes report, monthly invoice report for paid social media marketing campaigns.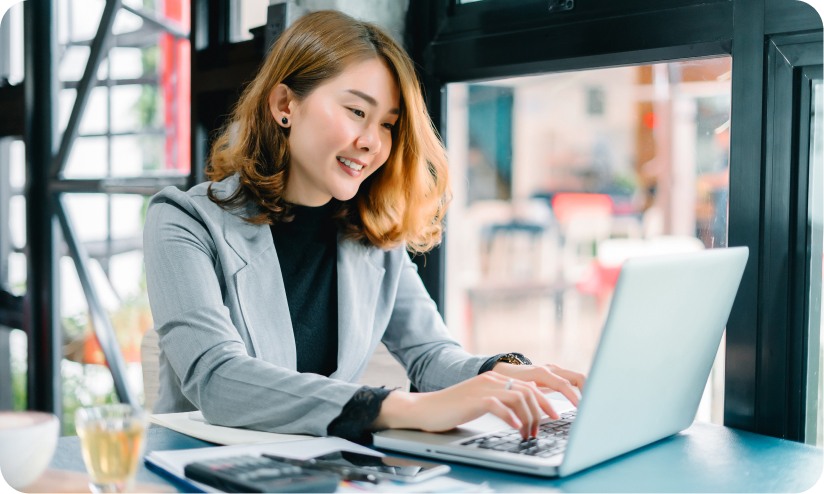 ROI Lead

Digital Marketing Agency in Manchester United Kingdom

We are group of passionate digital marketing experts; industry thought leaders and creative designers coming together to produce stunning ROI lead digital marketing campaigns for brands. We are a social media marketing agency based in Manchester, United Kingdom providing digital marketing campaign management support to brands across the globe.
Contact Us
info@brandstorydigital.co.uk
+44 (0)7443 825 296

FAQ's
Search Engine Marketing ranks up your websites in the search engines, whereas Social Media Marketing builds up a company's relationship and brand awareness in social media platforms like YouTube, Facebook, Twitter, Instagram, and LinkedIn.
Traditional marketing and social media marketing both share a common goal; however, the latter is better. Social media marketing lays more of its attention on gaining traffic through social media platforms rather than following traditional methods like advertising on tv, radio, and magazines.
Social media marketing opens space for marketing in a fluid manner and can attract more potential customers as compared to traditional marketing methods.
Social media marketing is the best platform for many organizations and businesses that has an online presence. Those that sell their products & services digitally can use social media platforms to connect with customers, increase awareness and boost their sales.
A boosted social media post is a marketing technique that shows your products and services in your audience's social media feed as an ad after they once view your products.
Yes, Social Media Marketing (SMM) always generates a good Return On Investment (ROI). This is because the majority of the population uses social media platforms every day, as it has become a part of people's lifestyles. This is the foremost reason to gain the absolute benefits of social media platforms and consider social media marketing for your business.
Here are the top social media platforms where you can implement your social media marketing methods.
Facebook
Instagram
Twitter
LinkedIn
Pinterest
YouTube
Reddit
Snapchat
Whatsapp
Quora
Tumblr
Messenger
Most of the social media platforms support videos, which is a major benefit for marketing your products and services. Advertising promotional videos of your company to a target audience by using social media platforms can gain the attention of potential customers.