We offer a full spectrum of UI and UX design and
implementation services.
Our Web design &
development solutions
BrandStory helps you design quick and effective solutions for websites, mobile applications, and a range of digital products.
We have expert designers and developers who create a robust solutions with meaningful customer experiences.
We help you create products that make customer journeys efficient and easy, provide in-depth user engagement, and promote better ROI. Get elevated user experience with service design thinking.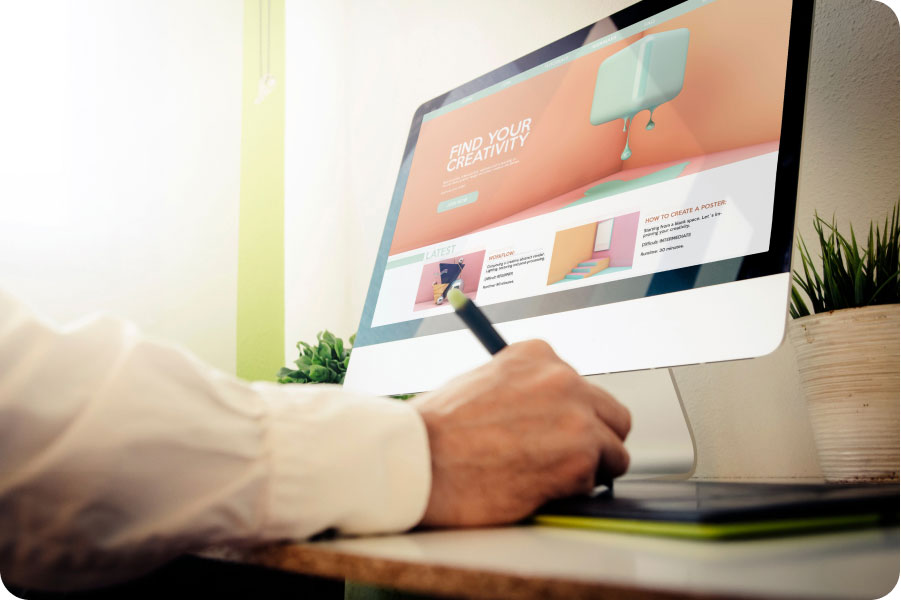 Our design thinking process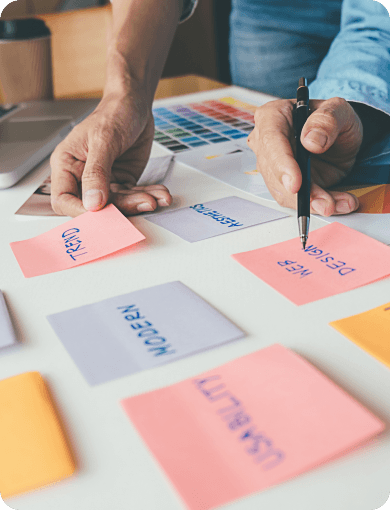 Data from quantitative research such as market size, demographics, and user preferences provides important information for business decisions.
Workable flows are established. Each of the multiple flow variations established initially are a mix of probabilities that benefit from our combining them with one another.
Once the workflow is established, at the wireframe stage, the architecture for screen function and navigation are established.
Style Guides are created and the UI gets a graphic uplift. The finished screens undergo prototyping and is now ready for User Acceptance Testing (UAT).
Upon a successful UAT, bullet proof codes are developed that are responsive by nature to devices that matter.
Our design thinking principles
We design for products for best experience, not pixels. Beyond the prettiness, our thought process lies deep in understanding the requisites of users, helping them interact with the interface in the most delightful manner.
Design to reduce Cognitive Strain
New standards of design are great but confusing are not. Doing things very differently increase strain to comprehend and may come across as too complex! Our designs reduce cognitive strain in users mind.
Functional Persona First
An enterprise tool or software needs to have the power of global adaption. Your user can be a Brit or Indian, function comes first over user persona. Simply put a Sales rep anywhere in the world belonging to any culture needs to react same to the App.
Reduce Learning Curve
Intuitive design, right information hierarchy, all leads to faster usage and decreased adaption time. Reducing learning curve with an easy documentation of usage shall suffice easy navigation through the system.
Design for Painless Collaboration
In Enterprise models, the softwares are often designed to initiate and complete a workflow. We understand the importance of collaboration among users to get the wheels moving. Delightful, seamless, hierarchical transparency and ease of in-app communication are the key of a good UX.
User-centric solutions that
spell success
Immersive designs are the basis of user interactions. Our design team helps create elegant and meaningful experiences for your website while fully embracing your brand's personality leading to a business transformation.