App store optimisation
App Store Optimization (ASO) services are basically seen as SEO for apps. With every brand releasing an app; looking the same as the other, it's hard to have a unique looking app.
With the help of professional ASO service, you build a solid platform to maximize discovery on app stores and to dominate in the market.
Creating a premium brand value comes as a part of the package with good ASO. Your app goes through all the filters that limit its discovery in the app store.
If gaining maximum visibility and getting on high selling charts is along the lines of what you're looking at, then it is important that you get professional help.
We believe that by availing our services before launching your app, you can increase future downloads of the app and get on to the top charts from the start.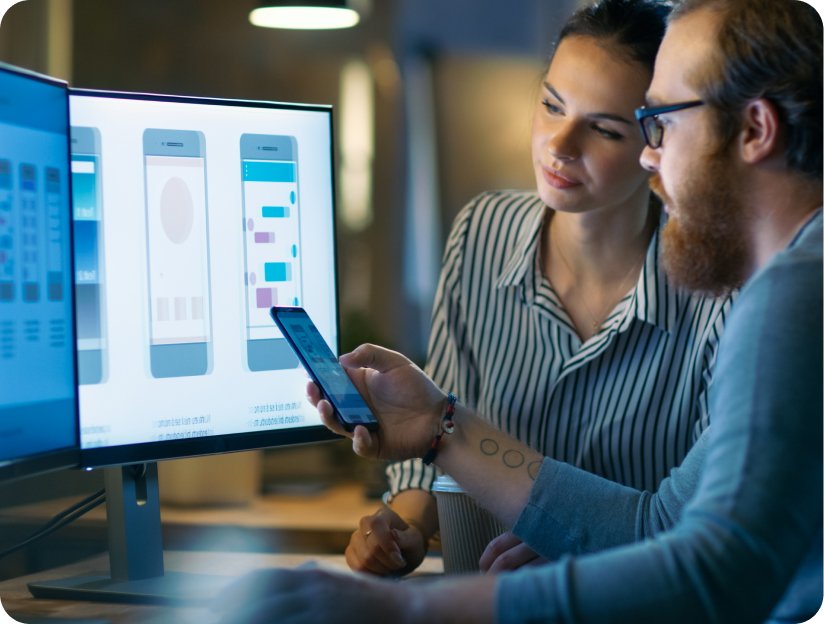 01
App Title
One glance- that's all you'll get to tell your user what your app does. You have to capture the user's attention and will them to download your app within one glance. An app title is the most important ASO factor because if the user can't tell what your app does through the title, they will skip it. So, you have to sent a clear message within 255 characters. We advise you on the best from all aspects-for you and the user. Some may hoard the available space with keywords but that is only going to chase away your user.
02
App Keywords
Another restriction- within 100 characters, the best keywords have to be selected. For this a detailed understanding of your user base, market study, competitors study and popular search keywords study is required, before finalizing. This is not a one-time task as the study needs to stay in current terms with the current statistics. We use data collected over our experience to make this task easier for you. The perfect App keywords are not too long or too generic.
03
App reviews & ratings
We are on the constant lookout for your review and ratings, as this is of the most critical value. With correct page optimization, your reviews can increase your app store search ranking. Our in-house tools give us a background insight on key themes and narratives from feedbacks.
04
App Description
When you get a view on your description, it is as good as getting someone aboard on your website. It means you've gotten through the initial customer attraction process and now you need to get them to download your app. Strong optimization starts here. This is where you sell your app for downloads; this is where the customer sees the features of your app and sets an expectation of what is inside it. Your app description should be crisp, with no exaggeration or underestimation. You can rely on us for that, as we do it just right.
05
App Logo
3 seconds- that's how long you get to make a first impression to capture the user's interest through a list of other apps they're viewing under the same category. The logo has to communicate what your app does through an icon that look effortless yet composed with perfect design, symmetry and creative portions.
06
App Screenshots
This is the trailer to the movie. The neatest shots of the exclusive features and functionality are highlighted here, with a small description of each shot. We go as the old saying goes that people judge a book by its cover, so we use your best screen display to put on a show here.
07
App Publisher Name
The brand name goes here, irrespective of what you are naming your app since people might look for you along with the app. So if you have multiple app, this comes to great use as all your apps will line down, as soon as someone types in your name in the search bar.
08
App Category
Primary, Secondary and Tertiary category is what decide where your app falls under. This is of high importance as it determines the success of your app. The right category gets you to your right customer base or target audience and vice versa, while the wrong category lands you with zero results.
ROI Lead Best SEO Company/Agency in Manchester UK
We are group of passionate digital marketing experts; industry thought leaders and creative designers coming together to produce stunning ROI lead digital marketing campaigns for brands. We are a social media marketing agency based in Manchester, UK providing digital marketing campaign management support to brands across the globe.