Our first preferences towards design are the user-centered design (USD) which is focused on human tendencies and behavior. We are compassionate towards consumers and have a dedication to challenges with smart, well-conceptualized designs.
App UI UX Design
As a UI design agency in Manchester, UK, we create functionally beautiful digital experiences that highly engage with your target audience.
We tend to create meaningful relationships amidst brands and their consumers through inspiring design. Our first preferences towards design is the user centred design (USD) which is focused on human tendencies and behaviour.
We are compassionate towards consumers and have dedication for challenges with smart, well conceptualized designs Our first step lies in creating the blueprint of your web UI that sets the stage to establish your brand anchoring with your target audience.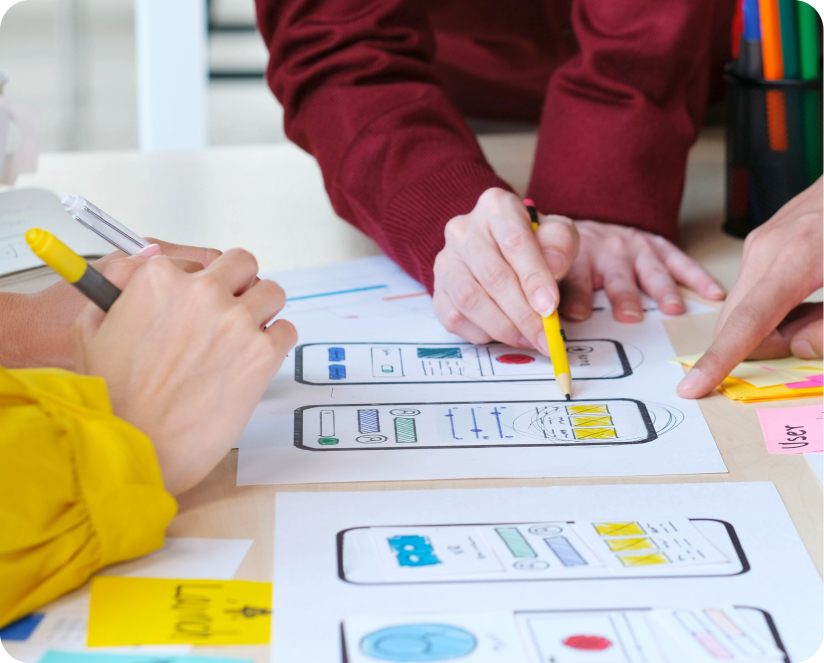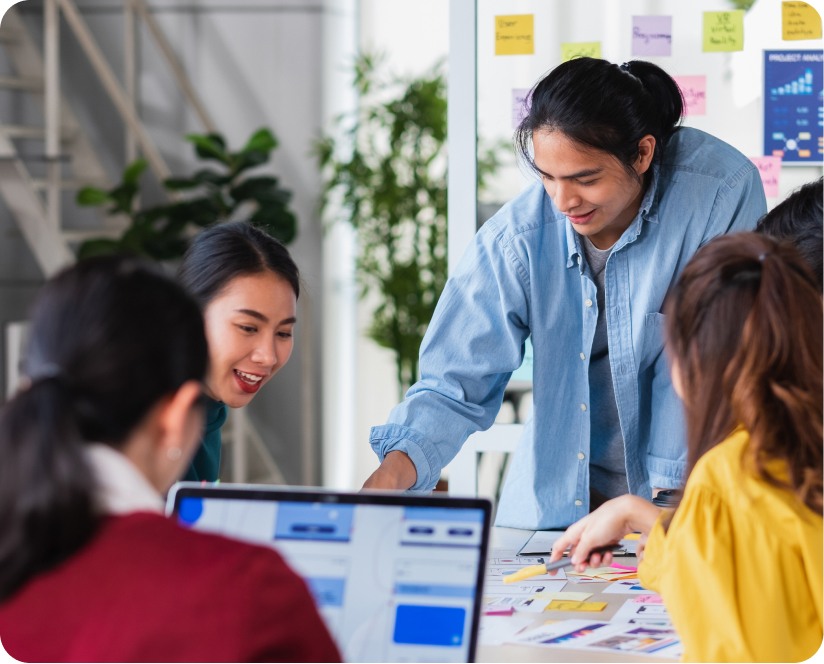 We ensure that the usability of the Web UI design is preserved while the designers set their mark to develop an aesthetically good looking UI page.
We strive to get you the genuine results by transforming your passive viewers to active users. We also ensure that the design is minimal and follows the international design standards that has been used widely among global brands.
With today's Digital presence of a brand which can make or break a business, we ensure the UI and the design aspirations of the brand online are a delight to the customer.
UI UX Design Process
Whenever choosing an SEO Company in Worcester, keep the following qualities in mind
01
User Research
Key resonance is to keep retention and user acquisition is two keys that users have the impression of the product. Every detail that we extract from user behavior helps us to proclaim the foundation for the interface. A great experience is in the use of such works.
02
Work And User Flow
The optimization of user ability for accomplishing our goals is the primary task. Different strategic movements or actions of multiple users determine us to attain a task with lesser effort. During this period, our team overcome different scenarios and multiple possible outcomes
03
Wireframing and Skinning
We create the architecture of the screen as per the finalized user flow and scenarios. During this step, developers represent their ideas to the client with a primary understanding. This decides the structure and builds initial understanding among UX, UI, and development teams. The developers of the UI team finally pop up the final GUI for the finalized screens.
04
Prototyping
After the GUI use and before the development, different prototype designs are available to look out for different practical user tests and frictions. These tests help developers to find the right feedback and implement the right error-free algorithm in the design.
05
Front End Development
This is the right time to finalize the design developed in HTML. These designs are compatible with various devices. They also achieve all types of resolutions.
IOS App UI UX Design Services in Manchester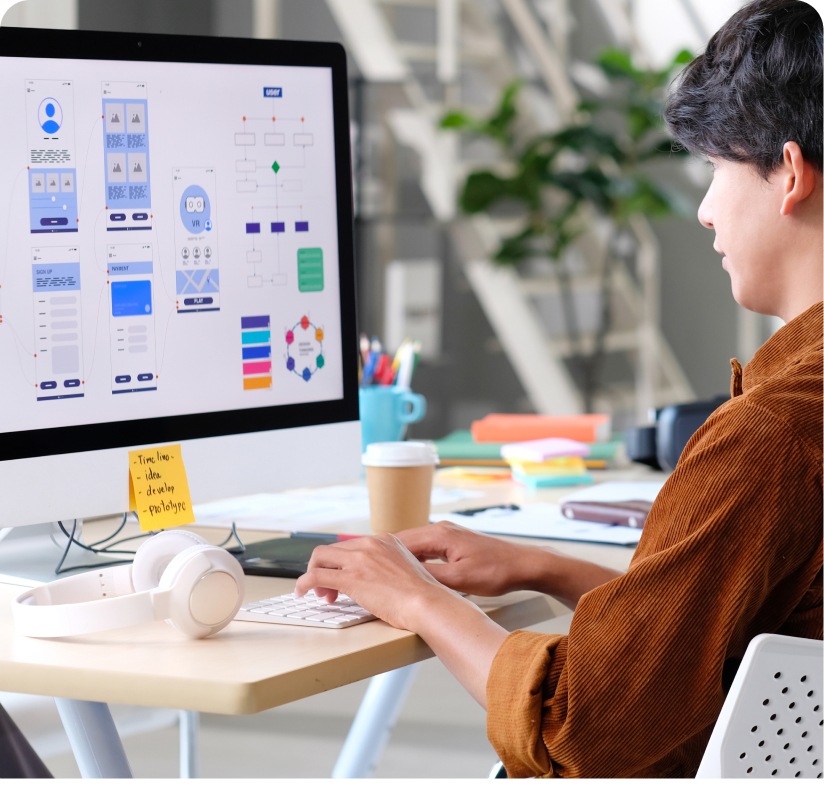 Developers love to craft robust apps, intuitive, with unique, pixel-perfect designs. Xcode or Sketch Constraints are the tools that help us out during the design. These tools play a major role while developing and designing.
These apps can support various screen sizes with the latest architecture and HIG principles for iOS. The Apple platform prefers higher-capable application builds. That is why we also prefer high-end app development that helps users to run seamlessly.
Different types of interactions and practices of our iOS app UI/UX:
UX summons all major things.
1X resolution is the primary design and leads to no loss and absolute clarity.
In-built signifiers
Perfection for friendly screen touches
Custom interfaces of non-intrusive features
Perform one primary action per second
IOS App UI UX Design Services in Manchester
The goal of our company is to prepare the best and perfect design with the ultimate user experience. It will allow users to have a unified experience across multiple devices and platforms despite their sizes. This is the reason we implement Adaptive UI in every app development. It is the instruction of Google to follow such trends without missing any targets. Screen sizes have a difference in variation when it comes to a range of devices. So, maintaining uniformity is the top and crucial job for us.
Different screen sizes create multiple possibilities for app development. Our studios develop android mobile applications with the right build, proper user experience with reassurance, and high-end performance.
Different interaction and engagement are:
Create an ultimate and responsive UI with a limited layout.
Effective Navigation System preparation
Invent different proper designs for notification of windows within the App's
Swiping comes with the new tapping
Work it out from one place – a FAB system of action
Searchable contents buildup within the App
Optimization of the content (easily searchable by Google)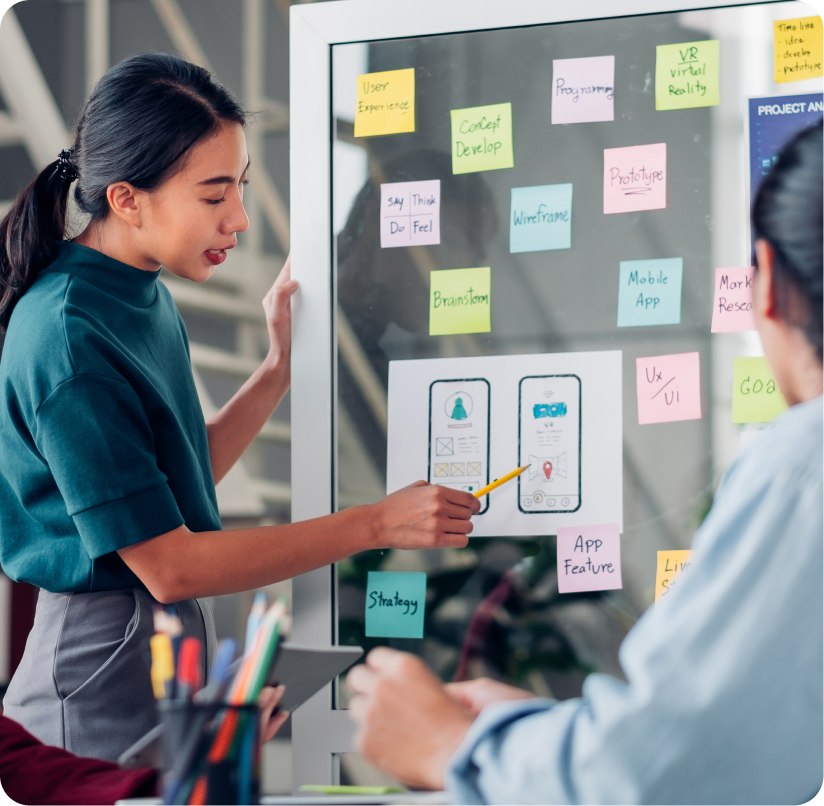 Hybrid App UI UX Design Services in Manchester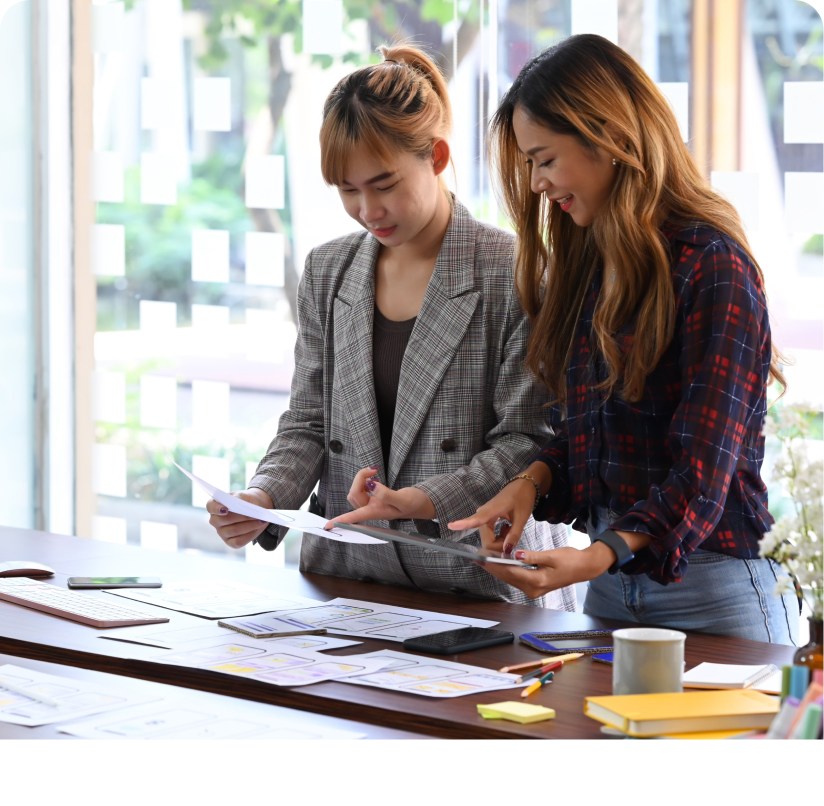 This is the approach that helps to combine the finest business worlds with multiple app integrations. These technologies are constantly evolving and changing the structure of the UI/UX. A common approach to develop this App is to use MVPs at an early phase. Hybrid mobile apps come in the middle of the spectrum. These methods are appreciable for all types of apps that desire to get into the market within a confined time and budget.
Here are some examples of popular web-based hybrid app frameworks:
Sencha Touch 2
Ionic framework
PhoneGap/Apache Cordova
ROI Lead

Digital Marketing Agency in Manchester United Kingdom

We are group of passionate digital marketing experts; industry thought leaders and creative designers coming together to produce stunning ROI lead digital marketing campaigns for brands. We are a social media marketing agency based in Manchester, United Kingdom providing digital marketing campaign management support to brands across the globe.
Contact Us
info@brandstorydigital.co.uk
+44 (0)7443 825 296